WHEN TOMORROW NEVER COMES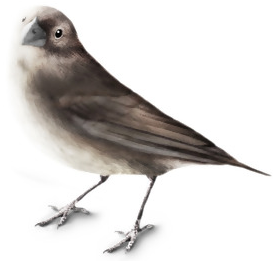 Chapter 1
"The phantom killer who slipped into a nice upper-middle class home in Southern Hills last Saturday evening, brutally stabbed Tom, Julie and Sean Grissom to death, then slipped out without neighbors hearing or seeing anything has struck a fear and panic not seen before in Southern Hills and the surrounding Shreveport community. But there may be a break in the case!" the attractive modern day Southern Belle anchor anxiously recites from her Channel 6 News teleprompter.
"Good evening from KTAL Channel 6 News. I'm Ginger Morgan bringing you the latest ArkLaTex news, starting with the latest on the Grissom Murders investigation." While video footage rolls showing the Grissom home as the Coroner and a plain clothed detective packing a shoulder holstered pistol look on at a white blanket covered body bag on a gurney being wheeled out of the Grissom front door, the anchor struggles to contain her emotions yet professionally delivers her news script.
"Hal Carter gave an interview about his relationship with Julie Grissom saying they dated over a year until a couple of months ago. Offering that he couldn't imagine why anyone would want to kill her, the controversial Shreveport criminal defense lawyer also said that he was awakened by a strange dream about Julie Grissom the night of the murders.
Later today a funeral service was held for Tom and Julie Grissom at Rose-Neath Funeral Home, not far from the murder scene. Hundreds turned out to mourn Tom and Julie Grissom. It was such a large crowd that many were forced to stand in Chapel aisles, its foyer and outside entrance to pay their last respects.
Afterward, to help quell near panic in Southern Hills, Shreveport Police Department Homicide Task Force Detectives held a press conference at SPD Headquarters about the latest on the Grissom Murders Investigation.
1
Describing the killer as very psychologically disturbed, Grissom Homicide Task Force Detectives said that they have very strong evidence tying the killer to the murders and a very strong lead to the killer! Detectives disclosed that the victims suffered multiple stab wounds and that the slayings appear to have happened pretty quickly in separate locations throughout the house. They said robbery was not a motive because nothing was missing. Saying there was no forced entry into the Grissom home, detectives said the killer knew at least two of his victims - and that Julie Grissom was his target. The Coroner is performing tests to determine whether she was bound and silenced with duct tape and sexually assaulted. Noting that the crime scene was neat and cleaned to eliminate evidence, detectives said the killer has experience with crime scenes and knows how to manipulate crime scene evidence. Detectives also said the killer knows they are looking at him and that SPD is closing in on him! Despite this, however, detectives would not say when they expect to make an arrest."
As the screen returns to a one-shot of the anchor, she concludes, "Well, that's all we have for now on the Grissom Murder Investigation. Things seem to be moving in the investigation so we'll air Breaking News Bulletin updates as warranted."
The white telephone answering machine quietly sits on the nightstand in the neatly organized bedroom until lighting up to signal an incoming call.
Ring! Ring! Ring!
"Hi, this is Hal. I'm sorry I can't answer your call right now. If you'll leave a message after the beep, I'll call you back as soon as I can."
Beeeeeep!
"Hey, it's Dan! Pleaaaaaase pick-up! Pleaaaaaase pick up if you're there! Look, your Bossier DA friend and his investigator grilled me today about you and the Grissom murders! And I just saw a news report about this afternoon's Grissom murders press conference. Detectives think they know who the killer is—and say they're closing in on him! No, of course, they didn't give a name. But, between your earlier newspaper interview about Julie and what detectives said today, THEY WERE DESCRIBING YOU, Hal!" We NEED TO TALK! No matter what happens, DO NOT TALK TO THE COPS! I'LL DEFEND YOU, buddy! SO CALL ME – IMMEDIATELY!!
Click.
2
The television screen flashes a bold "Breaking News Bulletin" superimposed over a still shot photo of the Coroner and a detective packing a shoulder holstered pistol looking on as a white blanket covered body bag on a gray gurney is wheeled out of the Grissom front door through two front porch columns.
"Good evening again from KTAL Channel 6 News with this Breaking News in the Grissom Murders Investigation! Things are moving in the investigation! The prime suspect in Tom, Julie and Sean Grissom's ghastly murders is being interrogated right now by the Shreveport Police Department Grissom Murders Task Force! We do not have verification of who the prime suspect is or any information about how long the interrogation has been going on, how long it will go on or whether the prime suspect has been charged. We also do not know exactly where the interrogation is taking place, but we presume it is taking place at Shreveport Police Department Headquarters. Again, all we know now is that the prime suspect in the Grissom Murders is being interrogated now by the Shreveport Police Department Grissom Murders Task Force. This concludes the latest Breaking News Bulletin on the Grissom Murders. We will break into our scheduled programming with additional Grissom Murders Breaking News Bulletins as news develops. I'm Ginger Morgan for Channel 6 KTAL News. Now back to our scheduled programming."
3
The white answering machine beeps announcing it is ready to record another caller message.
"Hal, it's Dan again. Haven't heard from you! And now I'm really worried that you're with SPD!" After a long sigh, Dan continues, "It's been a while since we've gotten together. So, I don't know what's been goin' on with you lately. Surely you didn't have anything to do with these murders," he concludes with another sigh. "But...But if, in some crazy way, you did - have anything to do with them - there must be some explanation! Maybe something happened, triggering something else that got way outta control. If so, as clever and meticulous as you are, I expect SPD will have a tough time establishing probable cause to arrest you any time soon, if ever! Sorry for my thinking out loud like a criminal defense lawyer. Just know that whatever happened, I'LL DEFEND YOU! SO PLEASE CALL ME!! And, one more thing, Hal. If SPD can't show probable cause to arrest, the way things are going here...one day you may have to leave here.
Click.
Five weeks later...
While fleeing the murders and that eerie dream about Julie, rolling Ole Blue in a Wyoming blizzard gave me the idea for making it look like an accident one day.
My navy blue and tan 1987 Bronco II may be just another five-speed stick transmission mass of rubber, glass, iron and steel to some. But, since the murders, it has become much more to me. It has because it's been with me through some of the best and worst days of my life – from wonderful days of caressing Julie's hand as she snuggled closer as I drove, to the heart-pounding days of the media snapping photos and firing insinuating questions as I sped into my law office. And, through it all, it's become my friend - my best friend – and maybe the only real friend I have and can really trust. I named my Bronco II "Ole Blue" and refer to Blue as a female because of all the time Julie rode in her beside me. And, like with any best friend and trusted confidant, I
4
talk to Ole Blue - and share my innermost thoughts with her – although she has yet to reply one single time.
Headed for the Washington State Cascade Mountains to get as far away, as fast as I could from my Louisiana hometown, Ole Blue and I rushed through Sheridan, Wyoming trying to make Butte, Montana by nightfall when we ran into a terrible blizzard. I thought about pulling over or turning back to Sheridan, but fear and grief drove me to press on. Fear and grief are insidious things. They usually lead us to do things we shouldn't. And so, after plowing through howling wind and almost blinding snow for only a few miles, we hit a bad patch of black ice.
The frightening sound of rubber sliding across ice led to my white-knuckle grip on Blue's steering wheel as we slid and spun wildly out of control as if in some NASCAR crash. Like a movie special effects scene, it all seemed to happen in slow-motion. We spun 360 degrees to the tunes of Ole Blue's screeching tires and Hank Williams Jr.'s Heaven Can't Be Found, then careened off the highway. Maps, cassettes, and CDs flew everywhere as the sounds of the crash exploded in my ears and Blue violently shuddered as though in pain. I had done exhilarating rolls during my instrument flight training, but wasn't prepared for the jolting I took as Blue rolled with one deafening crash after another.
I thought I was heading to my death, but wasn't afraid. Instead, I felt a blissful calm and peace - as that image of Julie from the dream haunted me once again. But, when Ole Blue mercifully stopped with all four wheels pointing skyward toward the dark clouds and falling snow, I realized I wasn't dead.
Blue's driver-side roof was badly crushed. The caved-in interior had brushed my skull. One more rollover would have been fatal. But, I was left hanging upside-down from my seatbelt, without a scratch.
After finally accepting that I was fine, I was a little sad that I'd survived. I hung there for I don't know how long, reflecting on why I was still
5
alive, until a Wyoming State Trooper on his knees frantically peered through Blue's passenger window.
"I'm okay, trooper," I called out, with a flat tone as I signaled a weak OK with my hand. After releasing my seatbelt, I crawled to the passenger window and rolled it down - which meant I actually rolled it up.
"Sure thought you were a goner, podnuh," the lanky trooper declared – looking more cowboy than a trooper – as he peered inside.
"If that roof'd smashed in just a little more, we wouldn't be having this conversation. You're lucky!" he exclaimed while extending a leathery hand to help me.
"Yeah - real lucky," I flatly answered with a tinge of sarcasm, as I crawled out of Ole Blue into driving snow.
I can't say for sure that I wanted to die that day. But I can say that, in those few seconds when I thought I was going to die, I wanted to.
I stayed at the Sheridan Holiday Inn for four days of an inch-an-hour snowfall while Blue was repaired enough to get us back on the road. The Sheridan Press ran a front-page story about the blizzard, listing me and a dozen or so other motorists whose fate was the same as mine. It was a relief to be front-page news for just rolling Ole Blue.
After checking on Blue's repairs at the garage and collision shop, I walked through pouring snow to a music store and bought a new Garth Brooks song called If Tomorrow Never Comes I'd heard just before...well, just before.
I collapsed into my room as snow piled up outside my window, plugged in my portable CD player I'd retrieved from Ole Blue, set it on Repeat and pressed Play. "Sometimes late at night, I lie awake and watch her sleeping; She's lost in peaceful dreams, so I turn out the lights and lay there in the dark," the country ballad began.
During those four days waiting for Blue, I listened to that song over and over – and kinda wished I had died in that blizzard. Wyoming would've been a nice place to die. Even though I didn't, rolling Blue in that blizzard gave me the idea of making it look like an accident - to spare the few who might care about me from knowing how I really died.
6
Having moved across country over 2,300 miles to escape the murders, I arrived in Issaquah, Washington and promptly learned that my property manager already knew I was the prime suspect in the slayings. And, before I could even unload Ole Blue, King County Sheriff patrol cars began conspicuously cruising by. Soon after that day, patrol cars began stopping at Ole Blue daily – just to let me know they were watching - before slowly moving on. There's a saying that wherever you go, you'll still be there.
Nestled in the foothills of the Cascade Mountains 20 miles east of Seattle, it was only after arriving in Issaquah that the enormity of all that happened back in Louisiana really hit me. Despite the Restoril my doctor prescribed, I could barely sleep - yet could hardly get out of bed either. So, despite the breathtaking Evergreen State scenery, the awful pain and fear that drove me from Louisiana only worsened in Washington State. It was a physical and emotional pain – a nauseating aching in the pit of my stomach and a hollow hole on my soul - that would not go away!
The little sleep, the despair, the ostracism, the isolation, the constant fear of being arrested for murder or being murdered, the never being able to relax for just a few minutes and, especially, the guilt – the unbearable guilt - took its toll as I was overwhelmed by a deep, dark depression. I was miserable - and it was finally time to put me out of my misery.
A year-round snowcapped 14,000-footer, Mt. Rainier is breathtaking as it dominates the entire Seattle Puget Sound. It has become my Northstar for navigating around the Seattle area. But clouds obscure majestic Mt. Rainier on this fateful day.
With threatening dark gray lead bottomed clouds looming overhead, Ole Blue and I leave Issaquah and the Cascade Mountain foothills traveling west toward Seattle headed to St. Thomas Church in Medina, WA. Surrounded by towering evergreens, we soon pass nearby Lake Sammamish.
Despite its beauty, Lake Sammamish haunts me again today. Every time I pass, it compels me to think about Julie - and what happened one warm July summer day when serial killer Ted Bundy sadistically murdered two of his thirty female victims at Lake Sammamish. Despite my state of mind, I have enjoyed picturesque and quaint Issaquah. But had I known about the history of Issaquah's neighboring lake, I would not have settled there.
7
Like many Episcopal churches, St. Thomas is laid out like a large cross. With contemporary, clean lines of varying shades of gray brick, stained glass all along the sanctuary and a steep roof giving the sanctuary an open, airy feel, St. Thomas is a beautiful church with a tranquil, godly feel about it.
I had only attended St. Thomas a few times during my short time in Washington State, but instantly felt a connection and comfort with its rector, Father Fletcher Davis. Although I didn't disclose much about myself or why I moved to Washington State, especially after sharing that I had served as an acolyte and lay reader for my church in Louisiana, Father Davis seemed to take a genuine interest in me.
Telling him I stopped in today because I was "just passing by," I briefly visited with ever-smiling Father Davis in his church office. We exchanged light pleasantries for a few minutes until I told him I needed to go and said good-bye. Of course, I didn't dare reveal that it was my last good-bye.
Barely an hour's drive up into the Cascades, quarter-size snowflakes pound Ole Blue. Just as I have pictured it so many times, it is a gray, snowy day up here in the Cascades near Snoqualmie Pass.
After searching for what seems like an eternity around the pass, just ahead is the site I've visualized since Wyoming - a pretty sharp turn with no guard rail, bordering a steep, deep gorge. Reining in Blue to a halt, I take a long, deep breath to soak in the Christmas card panorama embracing us. Its mountains and snow are why I moved to Washington State – and to get as far away from Louisiana as I could.
"Guess I don't need this anymore, Blue," I lament as I shut off the heater. Finally living out my fantasy is unexpectedly strange. Now that Blue and I really are on this mountain road I had fantasized so many times and am staring straight ahead at a real dead man's curve, it is surreal.
Between my natural curiosity and law school education, I'm pretty analytical. I'm constantly asking questions, seeking answers and trying to make sense of things. So, before I give Ole Blue the gas and we take off for
8
our last ride, I have to ask myself, once again, a question for which I know there is no good answer.
How did the life of a polite, somewhat shy boy, who never needed to be reminded to say his bedtime prayers, who once wanted to become a minister; someone who served his church as an altar boy and lay reader and was once known as "Mr. Nice Guy" come to this?! After overcoming so much - a belittling alcoholic mother who routinely told me from age 13 on that I would never be anything but "a bum" and a crippling spinal injury while roughnecking my way through L.S.U. undergrad that should have disabled me for life and prevented me from ever working full-time doing anything, much less having a professional career - how did my life come to this?! And, then, despite all of this, I became an idealistic, hard fighting trial lawyer who, at the height of my trial career of winning cases other attorneys thought couldn't be won, of the famed Wyoming Cowboy trial lawyer Gerry Spence referring cases to me and of being interviewed by Diane Sawyer on the iconic 60 Minutes about one of my murder cases, how in hell did my once promising life become the "ruined life" many said it is?!
I must admit that I actually do know the answer. Yes, I do know how in hell my once promising life became a ruined one today. But it's an answer I don't want to accept. I don't because it's not a good answer. And it's an answer confirming that I have to drive off this road.
Each of us has a day eternally seared into our memory, for better or worse, because it's a turning point in our life. This snowy day - poised in Ole Blue on a winding Cascade Mountain road, staring just ahead at my death - is that day for me.
9